High Grade Sound
Boomblast!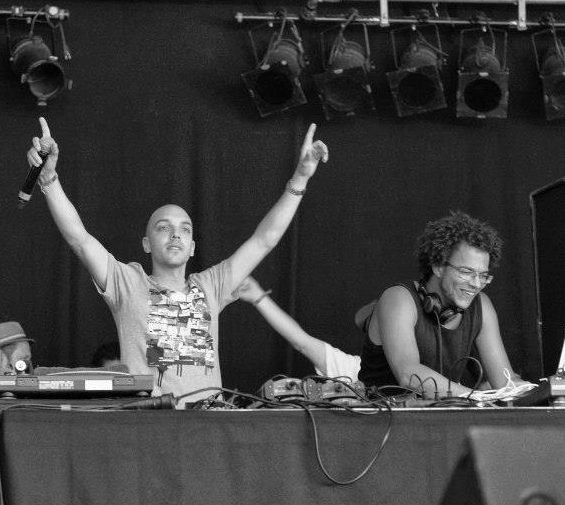 EN: Number one partysound in Antwerp! Hosts the hot Boomblast-parties in Kavka! The fastest and finest jugglin' Jay will make your head spin round and round. Together with MC Kinja he will serve you the finest in new roots & dancehall, as well as the sweetest oldskool vibes. Bounce along!
NL:De vetste partysound uit Antwerpen, waar ze de wel héél hete Boomblast-parties in Kavka hosten. Jugglin Jay selecteert en speelt de plaatjes zo snel dat je hoofd ervan gaat tollen! Samen met MC Kinja brengen ze u de beste new roots én dancehall, en durven ze er ook nog enkele klassiekers tussensmijten. FEEST!
FR: Le numéro un des sound systems festifs à Anvers. Ils sont les hôtes des célèbres "Boomblast Parties" à Anvers. Aux contrôles, on retrouve un deejay rapide comme un éclair, Jay, accompagné de son MC Kinja. Les deux comparses vous feront danser sur le meilleur du dancehall et du nu-roots, sans oublier les classiques oldskools !
LINKS
BOOK'm NOW