Verse Ital (T&T)
Well versatile!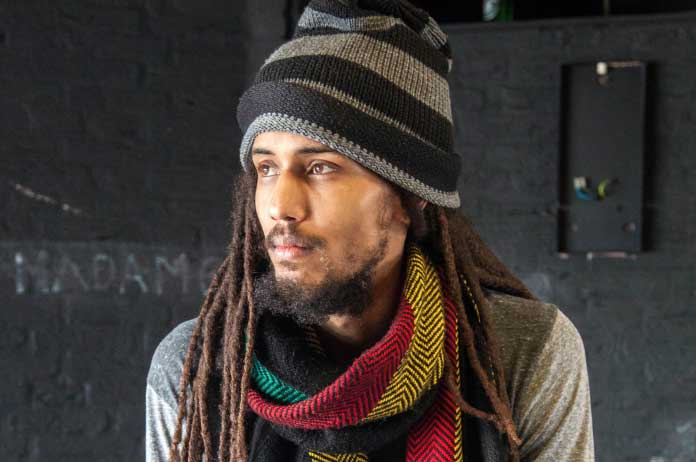 EN: A new and young reggae star on the rise! Verse Ital started his musical journey in 2008 in his homecountry Trinidad (&Tobago). Travelling to Europe and meeting a lot of other artists and producers, his style got well versatile: singing, toasting and chanting! In Trinidad he's opening for several big reggae shows (Buju Banton, Damian Marley, Jah Cure, Beres Hammond) and he had a hit with "Spring Water". In 2013 he won the BeNeLux reggae-contest in Antwerp, which gave him even more stageshow-opportunities. Check his latest single "want no part" and you'll know he's rising to the top!
NL: Deze nieuwe reggae-artiest komt uit Trinidad. Hij begon er zijn muzikale carrière en blijft zijn repertoire uitbreiden nu hij veel in Europa is. Hij zingt én toast! In Trinidad scoorde hij al een hitje met "Spring water" en stond er dan ook al in het voorprogramma van Buju Banton, Damian Marley, Jah Cure en Beres Hammond. In 2014 won hij de Benelux-reggaecontest voor MC's. Daardoor stond hij ook al op een hele reeks podia in België en Nederland. Check vooral zijn laatste single "Want no part" eens!

FR: Une nouvelle étoile montante du reggae. Verse Ital a démarré son voyage musical en 2008 dans son pays Trinidad. Il a ensuite voyagé en Europe et y a rencontré de nombreux artistes et producteurs. Son style s'est amélioré et diversifié : il est chanteur, singjay, MC… A Trinidad, il a joué en première partie d'artistes comme Buju Banton, Damian Marley, Jah Cure ou Beres Hammond et a marqué son pays avec le hit "Spring Water". En 2013, il a remporté le concours Benelux Reggae Contest à Anvers, ce qui lui a permis de se produire sur de nombreuses scènes en Belgique et Hollande. Allez écouter son dernier single "Want No Part" et vous saurez à quoi vous en tenir.

Available for live bandshows and trackshows.
LINKS
IN COLLABORATION WITH